Today's idea:
What makes a blog great? What makes you follow a blog or "Like" a post?

Photographers, artists, poets: show us GREATNESS.
~
Things that makes a blog great:
The fresh idea post
Good or unique picture post
The blog title and along with the philosophy
The way the blog's host communicate with other bloggers; how interactive they are.
Informative and giving engaging topic to discuss about.
Last, but was my important reason, the blog suit my preferences. I'm interest in books, history, Islamic, movies, music and poetry. So if blogs has one of my interest as i mentioned before, the blog possibly addressed 'great' by me. Hahha, how selfish. Eh, but  no, again its about taste.
Okay, that was my answer for the idea. I have one photograph that captured 'Greatness' *in my version*. Its a picture of a Moon. A Supermoon.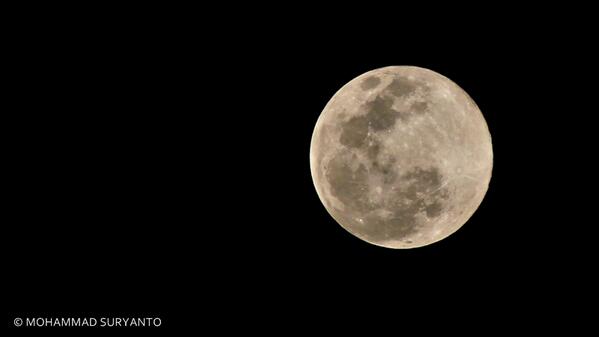 I've always love fullmoon, i heart it. This picture described the greatness feeling i always have when i stared at the fullmoon, every month.